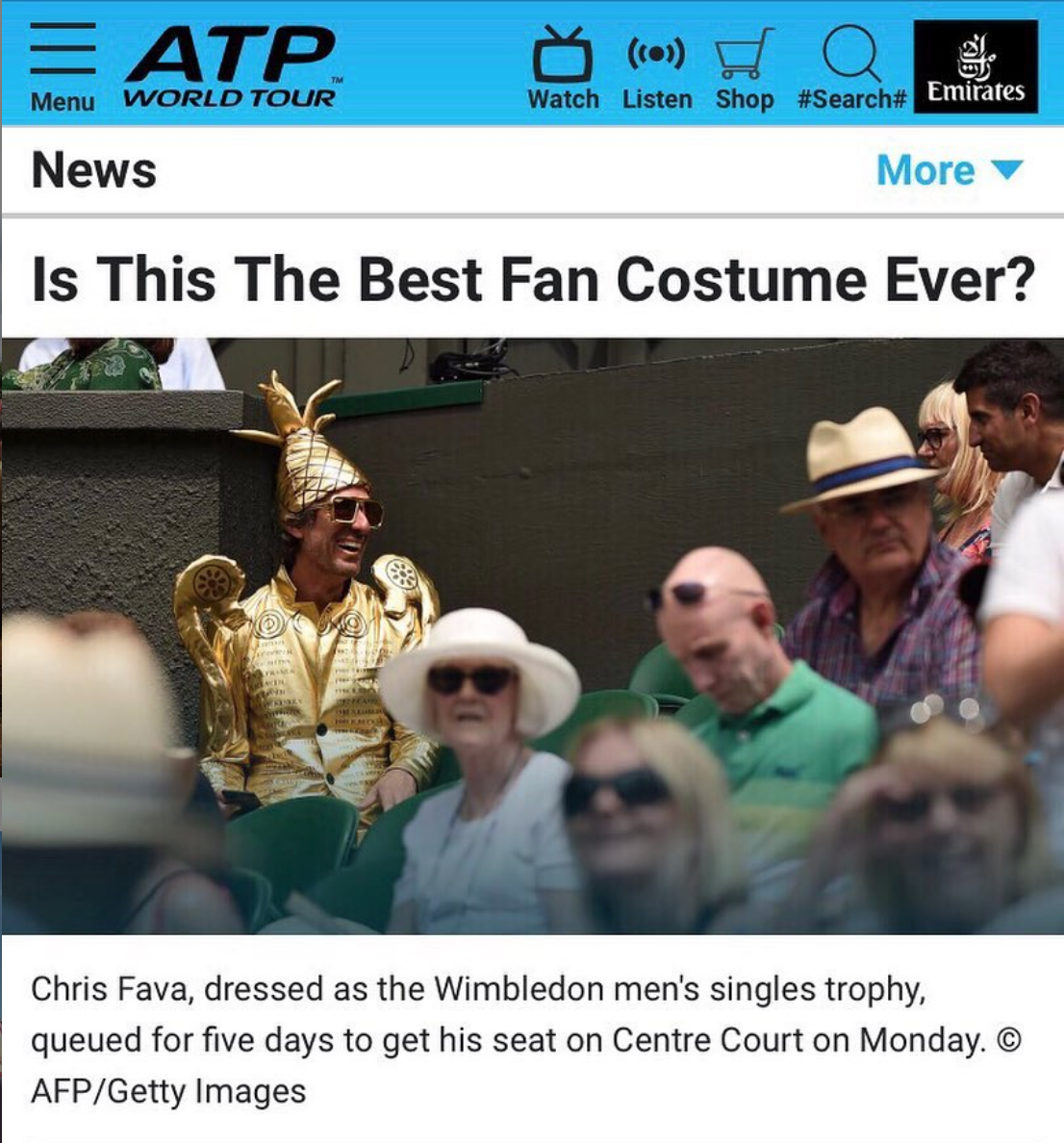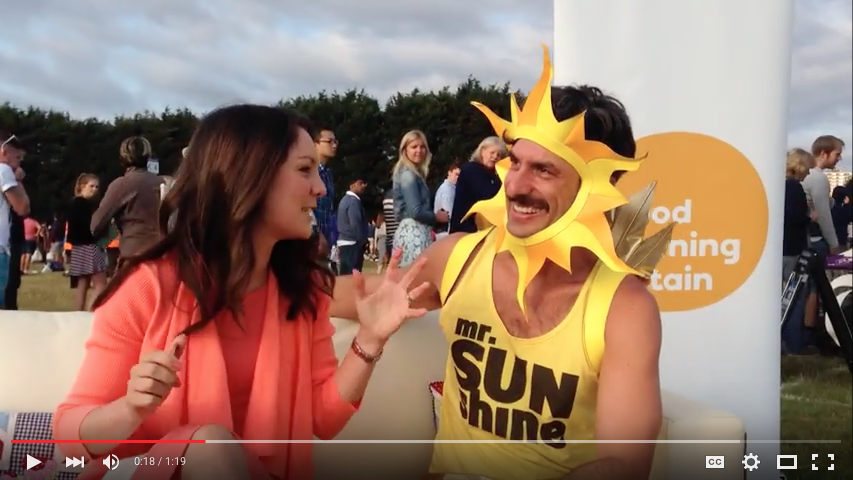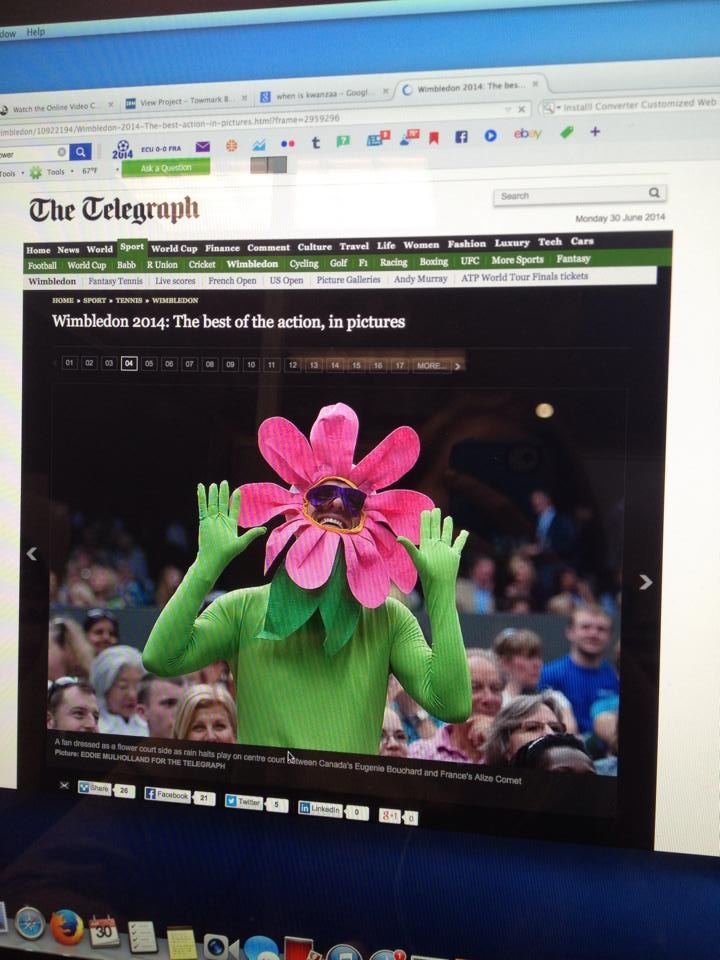 Wimbledon
What started out as a whim in 2013 has turned into a global phenomenon. For the past seven summers, I've become known as Wimbledon's biggest fan, creating buzz on an international scale. Each year more popular than the previous, my attendance and costumes are now anticipated by photographers, press, news teams, fans and even Wimbledon themselves. Strawberry Man was inducted into the Wimbledon Museum in 2016, alongside Serena Williams, and in 2018 Trophy Man was inducted alongside Roger Federer. In 2017, Strawberry Man found his way onto billboards, TV spots and a full-page feature in the tournament program, plus a ton of other Wimbledon marketing collateral. In 2018, amongst dozens of interviews and TV appearances, I was labeled "the busiest man at Wimbledon," and given the honor of introducing "Today at Wimbledon" on the BBC and was also touted as a tradition by Wimbledon on social media. In 2019 the tradition will live on… starting with a feature by the Tennis Channel to be aired during the Championships.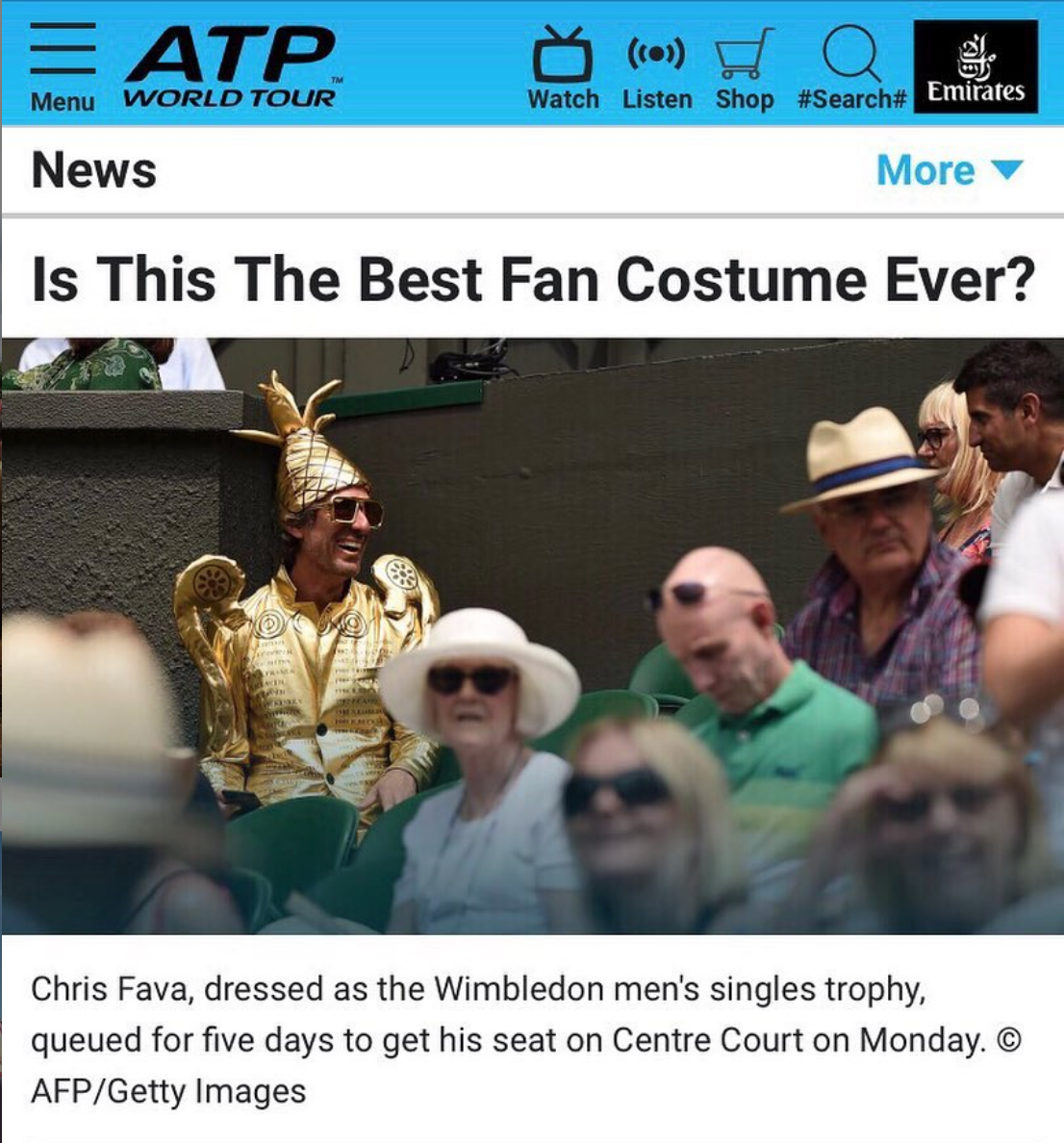 Introducing Today at Wimbledon with Clare Balding
CENTRE COURT INTERVIEW
with finalist Mark Phillopoussis
Meeting the famous real Rufus
2016 - STRAWBERRY MAN
The year we blew up the internet
Promotional illustration by Wimbledon
Strawberry man - 2016
Me and Andy makin' a scene.
Strawberry Man - in the Museum!
Now alongside the legends of the game! Inducted into the Wimbledon Museum in 2016 alongside Serena and Andy.
Everywhere
In 2017 Strawberry Man appeared on billboards, tennis courts, posters, the Wimbledon program, even on their cash registers.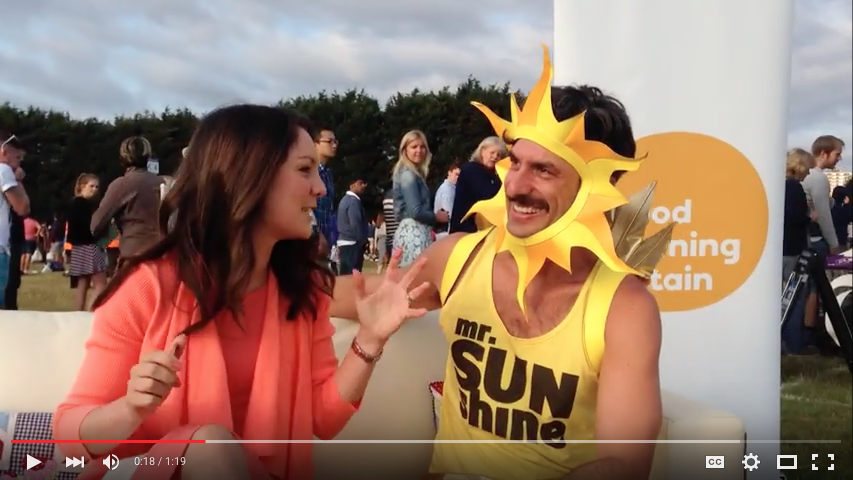 Mr. Sunshine - 2015
Hanging with the bobbies on Center Court.
Mr. Sunshine - 2015
Costume design for year 2015. Everything including the melted hand-made sunglasses.
Mr. Sunshine watching the Williams sisters.
Wimbledon Live Radio Interview
And the crowning achievement! The Wimbledon live radio interview!
Flower Guy - 2014
Flower Guy just hangin' out on Center Court, bein' seen.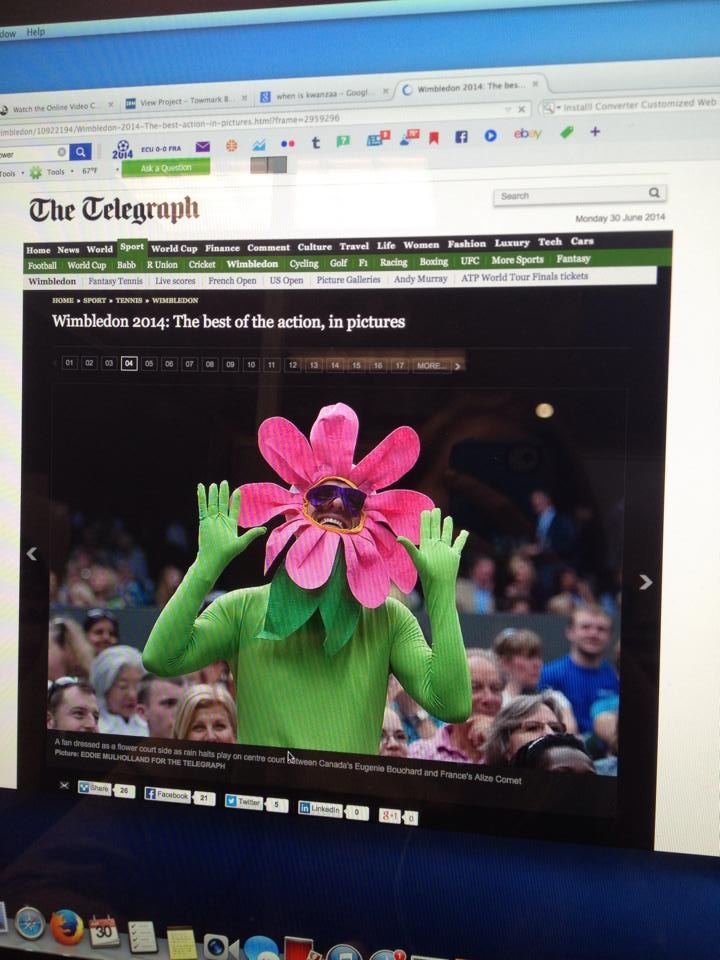 Flower Guy on the front of the Telegraph, not bad.
BBC Spot 2015
BBC spot inspired by myself. Featured at :08, right before, yes you guessed it, Bradley Cooper!
Causin' a serious style ruccus on Quarterfinal Mens day on Center Court.
Blue Sky Man - 2013
The costume that set off the firestorm at Wimbledon. Who knew!